Read reviews in which our clients describe the work of PALOKSTAV. Find out what they think about the construction, renovation, work of our craftsmen and the end result.
Mgr. Květa Vrzáčková
The construction company of Mr. Ruslan Palok reconstructed a 3 + 1 apartment in Nové Butovice for me.
Of course, I was very worried about the reconstruction, but choosing this company turned out to be the best thing I could do. Mr. Ruslan is as accurate as a Swiss watch (appointments, dates, scheduling). This was already shown when choosing construction companies. He was the only one of the six builders who came to the meeting for a minute exactly.
He understands his work and knows how to quickly solve all problems that suddenly arise during reconstruction, and they will certainly appear. If something doesn`t go according to plan, it looks for the cause and then the most economical, but at the same time the best solution for the customer. He has great (and feasible) ideas regarding the future comfort of using the apartment for its users. He just thinks at work. He doesn`t promise anything he cannot fulfill. It tries to meet the customer's needs as much as possible. The price of services is completely fair.
His company did an absolutely great job in our apartment, down to the smallest detail. It exceeded my expectations.
So I recommend him everywhere I go, and I called him our "construction angel."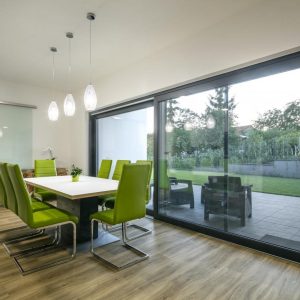 Olga Alypova
Greetings to all!
I want to share my experience from working with Palokstav s.r.o. and personally with its director (owner) Ruslan Palok.
Finally, my apartment smiles) thanks to Ruslan's attentive, responsible and very good work.
I had two dramatic experiences with hiring construction companies, it was terrible (crooked, spoiled material,… In a word, my tears, nerves and loss of money).
I was advised to contact Ruslan, who is said to be the best tiler in Prague (and beyond). However, it turned out that these were men with golden hands! He can do absolutely anything in construction!
I had my own idea of ​​the reconstruction, but his constructive and design proposals were so good, comfortable, modern that I was happy to agree and I do not regret it at all.
Ruslan is well versed in classic and modern materials and technologies, electrical installations, plasterboard constructions, tiles and floor coverings,… All customer wishes were counted from A to Z and were fulfilled by the company on time (even 2 days earlier).
Good work! Thank you very much!
I wish you success in development and grateful customers!
Vrzachek
Thank you for the perfect reconstruction of the apartment, solid negotiations, imaginative and professional solutions to all problems that occurred during the implementation.
Remir
Professional work ! Fast, Clean and Quality!
The team of work of Ruslan is the best that I found in Prague so far!
I needed to repair walls that were totally destroyed, to fill in to level a 115 square mtr and to put Linoleum floor.
They did all the work in 2 weeks and leave the place perfectly clean and painted, when I saw such a good work I also ordered to implement some new electric system on the place, to paint some doors and to cover some details, to be able to make the place even more beautiful. At the end they leaved it ready to live or work, as if always was a new and modern place.
Also the relationship with Ruslan and his workers was very clean and transparent from the beginning, the price is the best you can find in Prague and the quality is as the best. I totally recommend it!